SwimEx Pool Features & Options
Design your SwimEx pool with features and options to enhance your experience. Built in our USA factory, SwimEx pools are made to order. Choose from a selection of standard features or create your own custom pool. Select the pool color, coping color, and tile combination. Design a specific interior layout, depth, length, seat configuration. Choose underwater lights, jet placement, and more. Design a pool or plunge pool that complements your home or meets specific training and treatment objectives.
* Standard features and options vary with each SwimEx pool model.
Available SwimEx features and options
SwimEx Zero Entry Lift: Integrated into the pool, the Zero Entry Lift allows for ease of pool entry with a platform that can be set to any height. Lift can also be used for exercises such as step ups.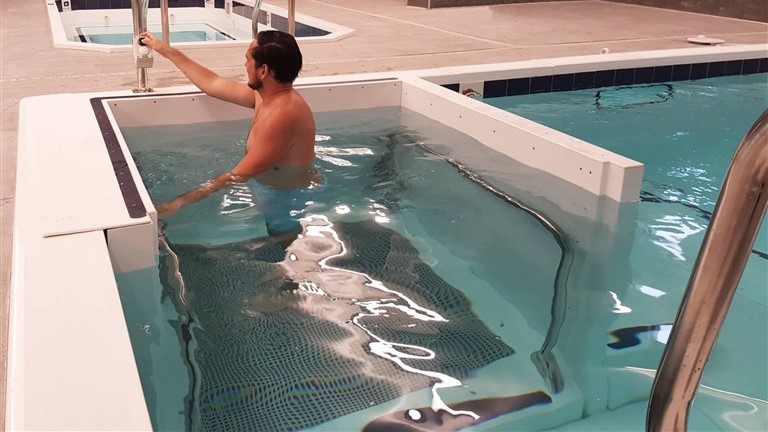 Battery Powered Lift by Aqua Creek: These lifts are small, compact, non-rotational lifts with a variety of designs for different installations. Portable lifts can be used to serve multiple pools in the same space.
Water Powered Lift by Aquatic Access: Side-to-side transfers are easy with these lifts. The seats automatically turn forward into the pool, travel 44″ vertically, and can be stopped or reversed at any point.