Lap Pools, Swim Spas & Therapy Pools - Residential
Our lap pools, swim spas and therapy pools are perfect for swimming, water workouts, rehabilitating, or just relaxing and having fun – all year round. Enjoy the ultimate resistance pool from SwimEx – the world leader in fiberglass swim spa design.
nothing compares to a swimex
Traditional lap pools have nothing on a SwimEx other than size and a lot of maintenance. Traditional lap swimming pools are usually one lane wide, about 3′-6′ deep and typically require a 50′ to 75′ length to make serious swimmers happy. In a SwimEx forever pool, you get the same invigorating workouts as in a longer above ground or inground pool. Even better, you can swim a mile's worth of laps without making turn after turn to disrupt your flow.
Compact and freestanding, SwimEx lap pools, swim spas and therapy pools can be incorporated easily into new home or patio construction or additions at a fraction of the cost and space of full-sized lap pools. A SwimEx outdoor or indoor lap pool also costs less to heat and maintain than a traditional inground or above ground lap pool.
A swimming pool is an investment. If you're considering buying a small resistance pool for relaxation, exercise and therapy for your home, it's important to consider three key factors:
Understand how the water flow is created. Know its strength, depth, width, and whether it's consistent from one session to the next. The way a current is generated makes a big difference on the pool's functionality and your quality of swim.
The best current on the market is the SwimEx paddlewheel water flow, which can accommodate any ability level – from a competitive athlete to a beginning swimmer.
Ask how the pool is built, and what kind of warranty comes with the purchase. What are the maintenance costs? How easy is the pool to maintain now and in the future? Will it stand the test of time?
The construction method used to build small residential pools will dictate the design and cost over the lifetime of the pool. Concrete pools can be built into custom shapes, but they may not hold up as well as other material in extreme weather. Vinyl liner pools come in different shapes, but the liner needs replacing every 8-11 years. Over time, this will add to the price of the pool. While fiberglass pools may in some cases be limited in shape, they are extremely durable in any weather and require the least amount of maintenance. In addition, SwimEx's unique pool design incorporates a balsa wood core that efficiently helps to maintain water temperature. Built to last, SwimEx pools also carry a comprehensive warranty.
If you want the pool to complement your home design, can you customize the color? How about the interior layout? Do you want your pool to meet specific exercise needs?
The sky's the limit for functionality with a SwimEx motion pool. Our pools fit easily into small spaces, and can be installed indoors, outside, inground, semi inground or above ground. They are easy to maintain and economical to run. They can be built and designed to complement your home. With our lap pools, swim spas and therapy pools, you can achieve all the benefits of swimming, aquatic exercise, and water therapy in one installation.
Our home lap pools, swim spas & therapy pools
The Triton swim spa and exercise pool is an affordable, entry-level option for the discerning customer who wants world-class swim spa swimming, aquatic fitness and the legendary construction excellence of a SwimEx. Spacious flat floor, rear seats, and propeller current.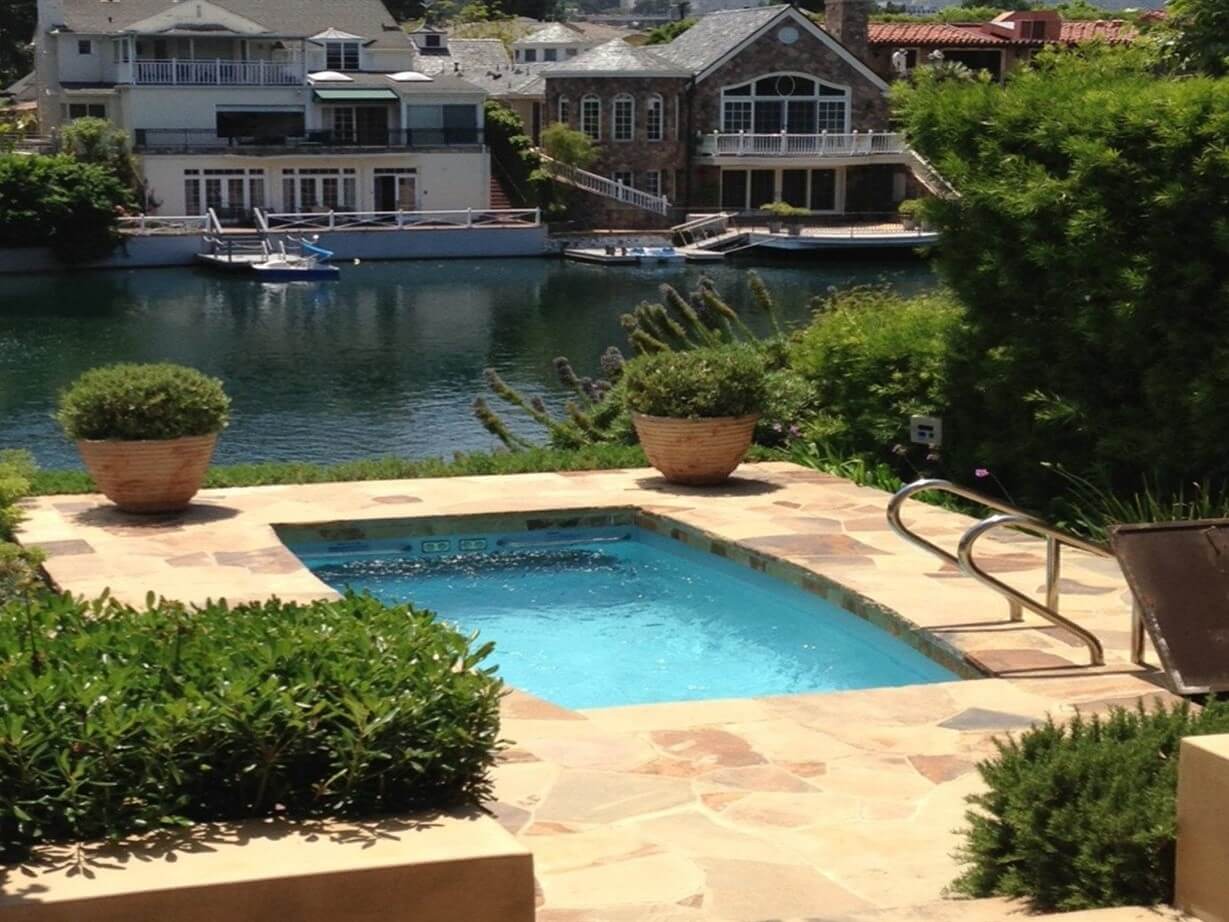 Featuring a completely flat bottom and maximum space for water exercise and resistance swimming, this aquatic masterpiece combines the freedom of an open work space with the advanced technology of the SwimEx paddlewheel water current. One-piece or sectional designs.
The 500 Series embodies all that a lap pool can offer with legendary SwimEx styling. This is a high-performance swim spa with extreme versatility as a home swimming pool or for water exercises and therapy. Built-in side seats, treadmill, and deep well options.
The most powerful SwimEx fitness pool in our residential line, the 600 S has the strongest and deepest paddlewheel current. This performance leader offers the ultimate in swimming, aquatic exercise, and water therapy. Treadmill and deep well options.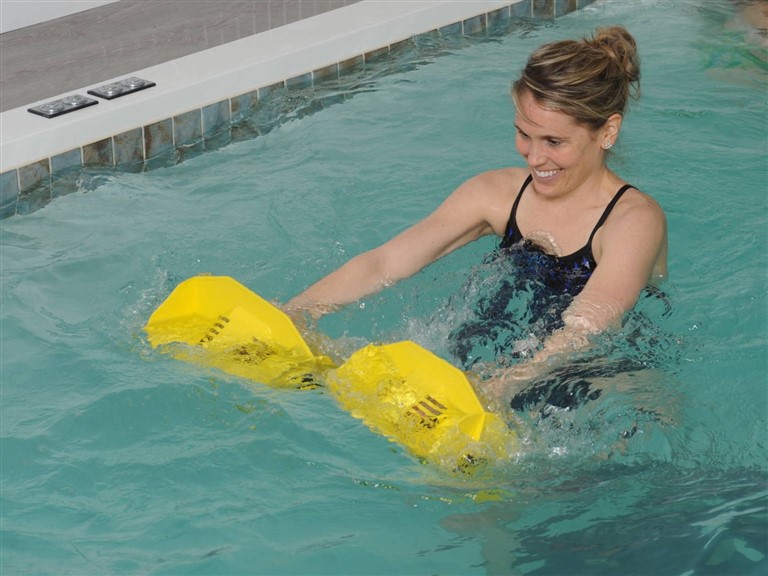 This flat bottom current pool offers extreme versatility for swimming, aquatic therapy, or water exercises. With the option to build in a second floor level, the 800 S can be customized with variable depths, steps, benches, and an integrated treadmill.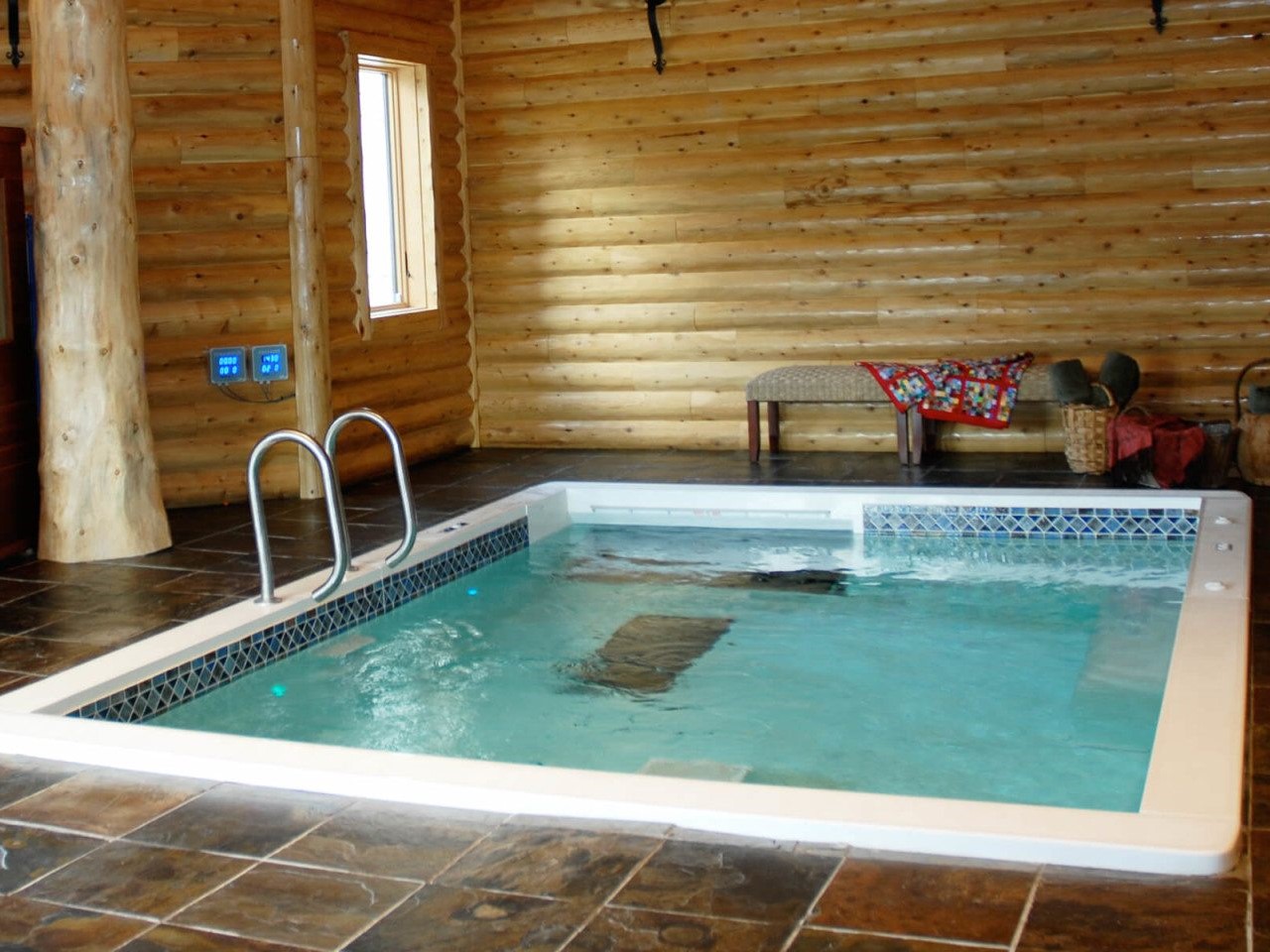 Our largest pool, this state-of-the-art aquatic swimming and water therapy machine is the ultimate home pool that embodies all that a SwimEx swim spa can offer. With room enough for workouts, side-by-side swimming, entertaining and family fun, this superior pool exceeds performance and styling standards.
Plunge pools are an ideal way to add a home water feature for ultimate luxury at a smaller price tag. Inside, outside, in-ground or above ground, these small pools are perfect for entertaining, exercise, and relaxation. We will work with you from conception to completion to help you design your dream home oasis.
How much does a SwimEx pool cost?
Our residential swim spas start at USD 47,500 and our residential plunge pools start at USD 18,550.
SwimEx pools are known for their durability – they are built to last. See our swim spa pool reviews to find out what our customers say about their investment in a SwimEx pool.
* We may be compensated through the finance link above.
** The monthly payments as low as the example above uses LightStream's longest term available, with the lowest APR for a $42,400 swim spa. Your loan terms, including APR, may differ based on loan purpose, amount, term length, and your credit profile. Excellent credit is required to qualify for lowest rates. Rate is quoted with AutoPay discount. AutoPay discount is only available prior to loan funding. Rates without AutoPay are 0.50% points higher. Subject to credit approval. Conditions and limitations apply. Advertised rates and terms are subject to change without notice. Rates as of 05/06/2021.
Payment example: Monthly payments for a $47,500 loan at 5.99% APR with a term of 12 years would result in 144 monthly payments of $463.28.
Truist Bank is an Equal Housing Lender. © 2021 Truist Financial Corporation. SunTrust, Truist, LightStream, the LightStream logo, and the SunTrust logo are service marks of Truist Financial Corporation. All other trademarks are the property of their respective owners. Lending services provided by Truist Bank.