This homeowner wanted a place to work out throughout the year and the 500 OS was perfect. One-piece fiberglass construction made it easy to install this above ground lap pool. A deck was built around it, resulting in a beautiful installation overlooking the ocean. The pool has built-in moulded seats to sit and enjoy the view after swimming and exercising.
~ Authored by Liz Lecomte
---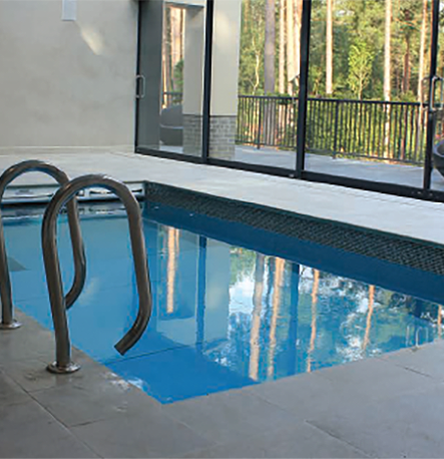 Practical tips for buying the best lap pool.