Fiberglass Pools Pros and Cons
When deciding what kind of small pool to buy for your home, one of the most important factors to consider is the construction material. Is it a fiberglass pool, gunite, acrylic, or does it have a liner? The type of material your swim spa is built with will determine its durability and strength, the number of years your pool will hold up, the amount of maintenance it will require, and the flexibility of customization and design elements.
Therefore, you will want to do a bit of research. Fiberglass pools are a popular small pool choice. We're going to explore the various pros and cons of installing this type of pool, as well as make comparisons with gunite, acrylic, and liner pools.
Are fiberglass pools the best choice?
Pools constructed with fiberglass can sometimes be limited when it comes to shape and size, depending on the molds the manufacturer uses.
Installers familiar with gunite and cement pools are much more prevalent in the pool installation market. And sometimes the process needed to install fiberglass can vary from dealer to dealer. If you choose a fiberglass pool, make sure the company that makes the pool has an experienced installer who knows what's needed to make it operational.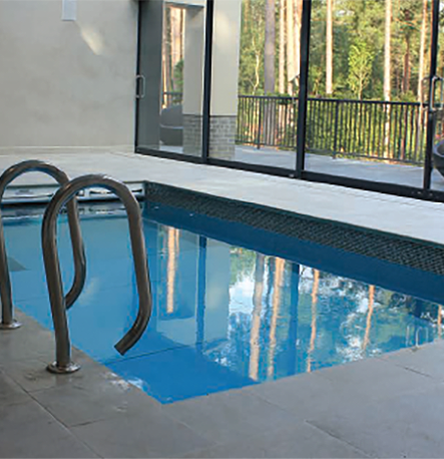 Practical tips for buying the best lap pool.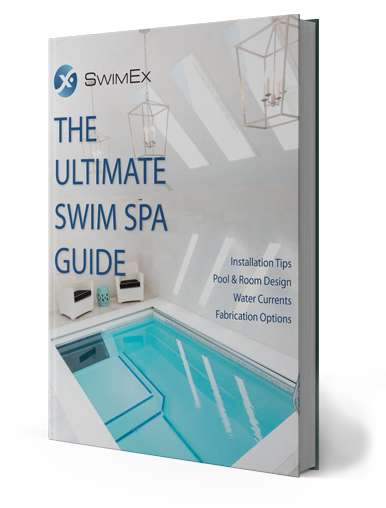 Fiberglass vs gunite pools
The construction of fiberglass pools and gunite pools is so different it's hard to claim if one is better than the other. While fiberglass and gunite can cost the same initially, the difference lies in expenses incurred post-construction. These include maintenance costs, chemical needs, and repairs down the road as the pool ages.
Gunite pool pros and cons
If you are looking for a specific shape, an extra-large or extra deep pool, gunite is great for this. If you want features that include built-in rock formations, pond-like looks, waterfalls, etc, gunite goes much further in this direction than fiberglass. Although fiberglass can be made to look natural and can be ordered in many different colors, there are limitations.
Gunite pools can incur expensive repairs as they age.
They require much more maintenance on a weekly basis, such as higher chemical demand and more frequent vacuuming.
Gunite walls, typically made of porous materials, can be a breeding ground for algae.
Gunite can be rough to the touch on feet, hands, and if scraped up against.
Gunite installation is much more complicated. As all the work is done on site, it can take weeks or months to complete.
Acrylic and liner pools – pros and cons
What is an acrylic swim spa?
An acrylic pool shell is common for many pools, hot tubs, and swim spas. It is usually a lower cost option, but may require upkeep and recurring maintenance. Acrylic pool quality depends on how thick the acrylic layer is, as well as what material makes up the substructure. Acrylic swim spa pools with a hand-rolled fiberglass substructure are considered highest quality and more durable.
Difficult to repair and prone to damage in the sun.
What is a vinyl liner swim spa?
The vinyl liner sits between the pool structure and the water. Smooth vinyl liners are fairly flexible when compared to concrete, which can easily crack.
Often less expensive up front.
Customizable shape and size. You can also build in waterfalls, hot tubs, and a variety of features.
Liner feels smooth to the touch.
High recurring costs. Even the more popular vinyl liner pool brands do not offer lifetime guarantees on their pool liners. On average, homeowners reported spending over $1700 each time the liner needs to be replaced. Be sure to read the fine print!
Vinyl liners and some hydraulic motors typically need to be replaced every 5-7 years. These costs can add up over time.
Most vinyl liner pools usually only have a thickness of 20-30 mm. Keep this in mind especially if you have children or pets or will keep the pool outside where it will be exposed to the elements.
FIND THE RIGHT POOL FOR YOUR HOME
Searching for the perfect pool? Simply answer a few questions about your preferences and instantly get your tailored pool recommendations.