The Montreal Canadiens are an Original Six NHL franchise with the most Stanley Cups in league history, totaling 24 wins.
The Canadiens use a SwimEx 800 TWS that has an overall depth of 66 inches (167.6cm). This dynamic pool is customized with workstations for superior performance. This pool is a versatile and powerful aquatic machine where players benefit from a shallow rehabilitation area, deep-water exercise area and six work stations.
In addition to the pool, the team has hot and cold plunge pools for the ultimate recovery and revitalization environment.
Aquatic exercise and rehab is both effective and efficient, minimizing joint stress, muscle soreness, pain and recovery time. For injured Montreal Canadiens athletes, exercise protocols can be implemented sooner by utilizing water therapy versus traditional land exercises. For athletes looking to advance their workout sessions, and at the same time recover faster, hydrotherapy is an ideal protocol.
~ Authored by Lucas Saunders
---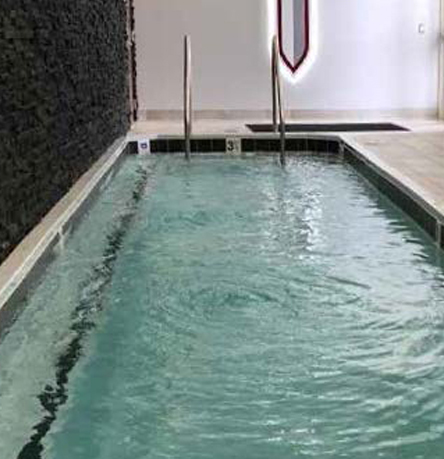 Hydrotherapy Room Design
for Athletes